It's 1992 and Tommy McIntosh is the next big thing in Britpop Britain. His band Battery Park, a raucous female-fronted 4-piece from Greenock are recording their debut album and preparing to tour the country supporting Oasis. But then, out of the blue, they disappear from the scene and are never heard of again.
Thirty years later, a young student approaches Tommy in the bowling club bar and tries to unravel what happened to the boy wonder and his mates.
Battery Park is a play with live music from the writer/director of the five star Spuds and Crocodile Rock. It's about Britpop, glorious defeat and working class dreams. A funny, earthy play that packs an emotional punch that resonates long after the final note.​​​​​​​
5 ***** (Theatre Scotland)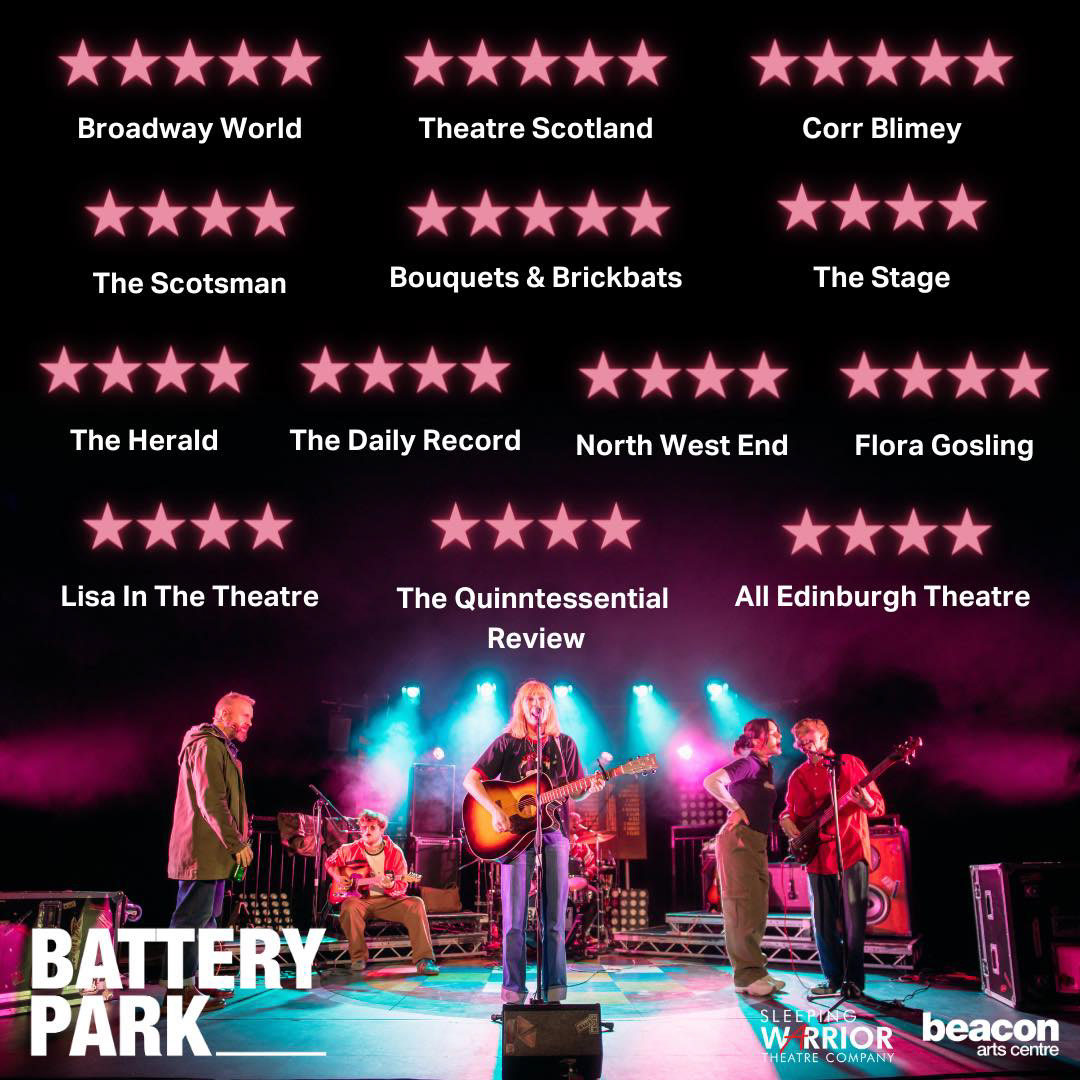 Photos by Mihaela Bodlovic