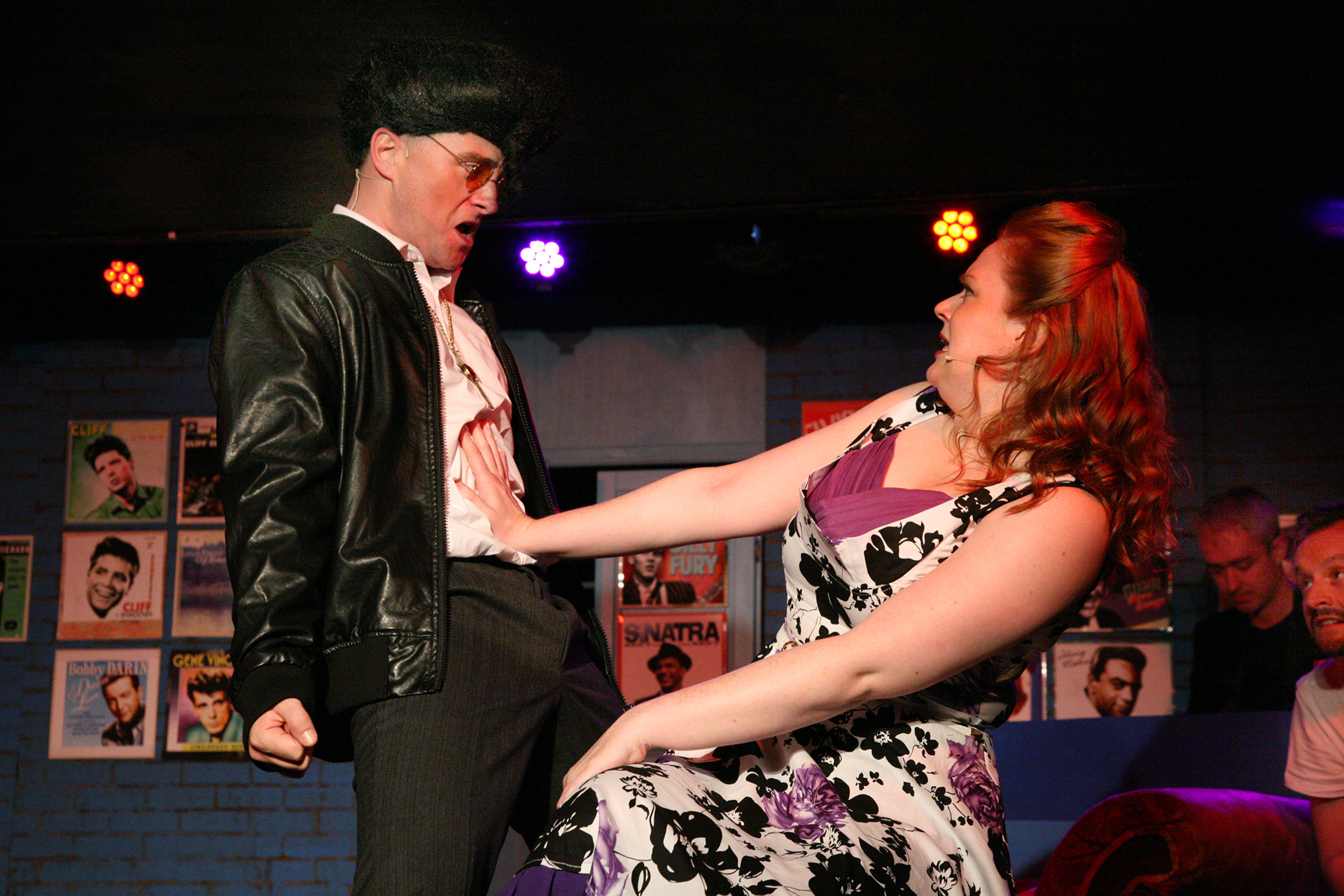 Clara was born in the wrong era. Her wall of vintage records features the most handsome dreamboats in pop music history. She spends most of her time in her head, being romanced by Sinatra, Presley and her favourite, Cliff Richard. One night, her sepia-tinged fantasies become reality, but it turns out the matinee idols of her dreams aren't quite the gentlemen she thought… and so she sets about changing the world, one act of pop vengeance at a time.
A darkly funny new musical featuring catchy songs, vintage escapism, and a bloodbath.
I wrote the music and directed this, my first show for a Play a Pie and a Pint, it was co-written with Debbie Hannan.